Area Information
---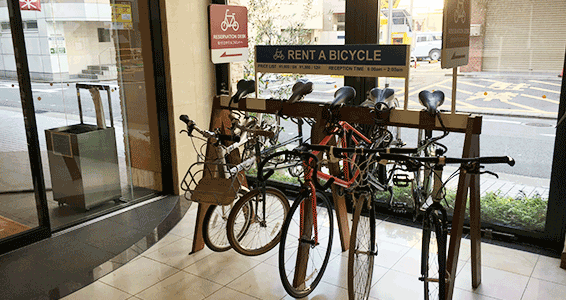 Rental bicycle
Rental bicycle is available. Why don't you travel comfortably around Hakata and Tenjin area?
Rental bicycle: 1000yen/6 hours, 1800yen/12 hours

---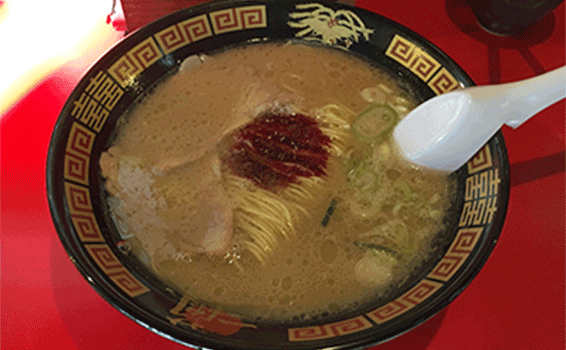 Hakata Ramen (Tonkotsu Ramen)
Access | about 15 minutes
Speaking of Hakata, tonkotsu ramen would come to mind for a number of locals. Thinner noodle goes very well with the creamy thick broth. When you go to Hakata, it must be the local food that is worth trying.
The original Ichiran restaurant serves the most popular tonkotsu ramen in Fukuoka with the soup without repugnant smell and red chili paste in the center and also is known as the birthplace of tonkotsu ramen. It is highly recommended to visit and only takes about 15 minutes from the hotel by the subway.
"Hakata Daruma", which is 7 minute walk from the hotel, serves grilled fatty char siu and has been loved by locals. The popular Hakata Ramen restaurant, "Hacchan Ramen" is located 2 minute walking distance from the hotel, and therefore, you can call if you feel a little hungry, after you come back to the hotel.

Access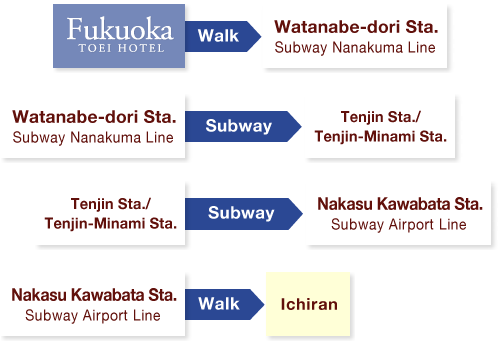 ---
Canal City Hakata / The food stall of Nakasu
Access | about 15 minutes
Canal City Hakata is the largest shopping center in Kyushu.
There are many shops offering fashion and other goods from domestic and international brands. There are also many duty-free shops that are popular with tourists.
You can enjoy not only shopping but also relaxing around Gorgeous and stylish buildings. The beautiful fountain musical show at Sun Plaza Stage with the canal is the must-see entertainment.
There will be food stalls beside the river next to the Canal City. Around the stalls, counters and chairs are situated, and you can enjoy various kinds of foods there. The food stall of Nakasu is particularly famous in Japan and local specialty. It is not the place juts to eat local quinine reasonably, such as oden and Hakata Ramen, but you would talk with the friendly stall owners other visitors and feel the local lively atmosphere with hospitality.
It is about 15 minutes from the hotel by bus.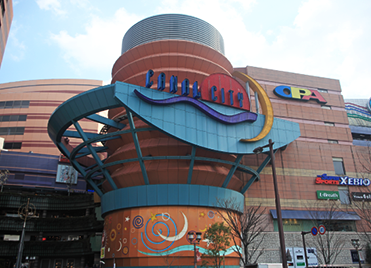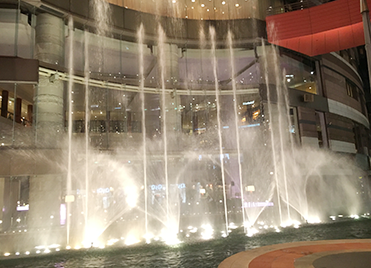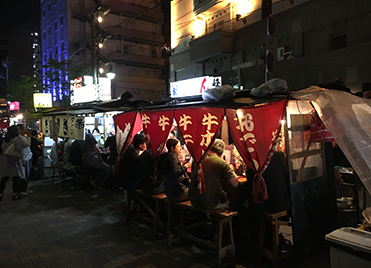 Access



---
Ohori Park / Maizuru Park
Access | about 30 minutes
Ohori Park is located in the heart of Fukuoka City. Half of the estate of 40 square meters are covered with a pond. There is a walking trail that you can refresh and walk across the small islands on the pond. In the fancy café and restaurant beside the pond, you can relax at the terrace while looking over the beautiful pond. Also, it would be nice to spend sunny days with running or cycling. The traditional Japanese garden is well-kept and beautiful, and the water-fall would give you relaxing and cooling sensation.
Ohori Park and Maizuru Park are adjacent to each other. In the east side of Maizuru Park, there are the ruins of Fukuoka Castle. Enjoying the cherry blossoms and seeing the castle ruins are popular activities of this park in spring. When you walk on the castle remains, please pay attention to the stone wall that was complicatedly built with various shape of stones. Also, you will be amazed with a majestic scenery of Fukuoka city, including Fukuoka Tower and Fukuoka Dome from the remains of castle tower at the peak of the park.
It is about 30 minutes from the hotel by subway.
  Admission to the Japanese Garden:Adult 240yen Child 120yen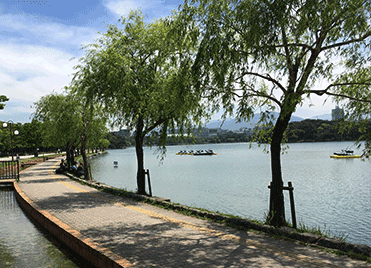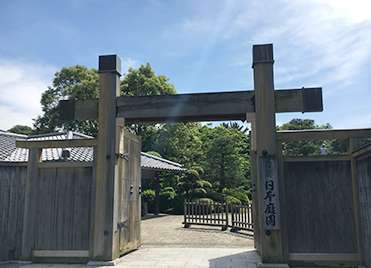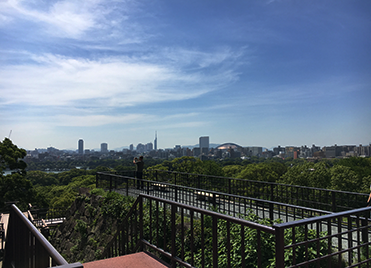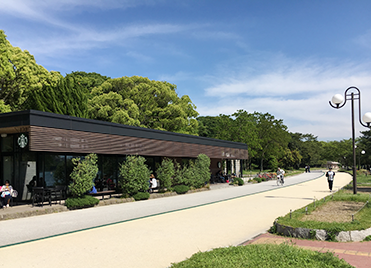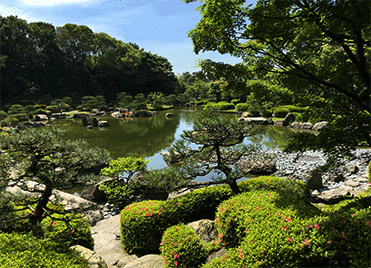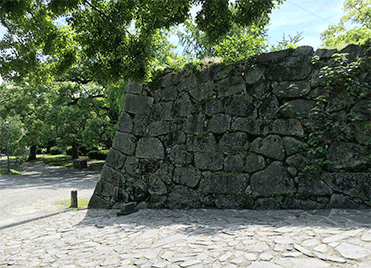 Access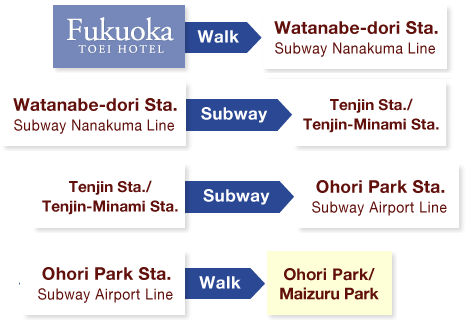 ---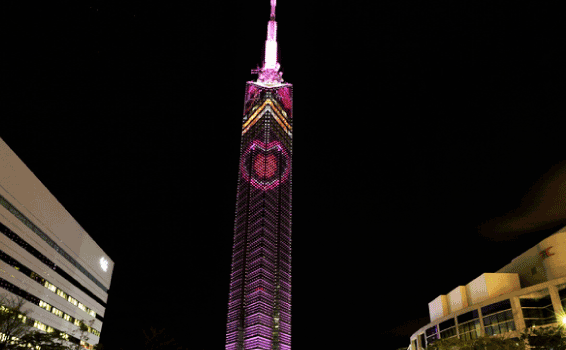 Fukuoka Tower
Access | about 30 minutes
Fukuoka Tower is the tallest sea-side tower in Japan, at 234 meters.
You can enjoy a superb view of Fukuoka from the observation deck, 123 meters above ground.
The tower is about 30 minutes from the hotel.

Access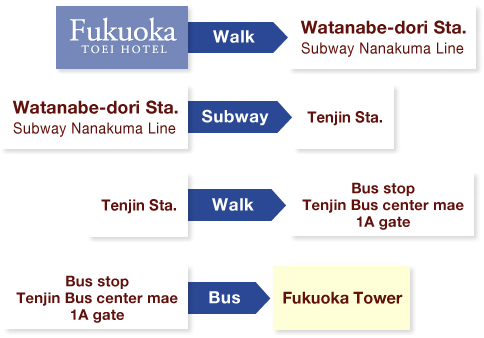 ---
Dazaifu Tenmangu / Komyouji-Temple
Access | about 40 minutes
When you get off at Dazaifu Station and walk towards left, you would find the approach with gift shops and umegae mochi, which is baked rice cake with sweet red bean paste. Let's go ahead with the savory but light foods. There are multi-lingual leaflet in the information center on the right side of tori (gate). Surrounded by giant trees with moss, you would feel great peace in the shrine. Also, there are statues of cow. It is believed that the part of the statue you touch would be healed. The main shrine of Dazaifu Tenman-gu is designated as an Important Cultural Property of Japan. You will find female shrine attendants wears traditional beautiful white and red costume and feel the true beauty of Japanese cultures.
There are about 6,000 plum tree growing on the shrine's grounds. With a variety of other plants growing there as well, it has a different atmosphere in each season. 
Next to Dazaifu Tenman-gu is Komyoji, a shrine that is popular for its beautiful Japanese gardens. It is particularly popular in the fall, when the autumn leaves complement the Japanese gardens. Especially, in autumn, the collaboration of red maple leafs and Japanese garden is highly beautiful and worth visiting.
You can get there from the hotel in about 40 minutes. It is recommended to get on the Express rather than normal service from Yakuin Station on Nishitetsu Omuta Line. It is quicker to use the Express, as Seitetsu Futsukaichi Station would be the next stop.You need to change a train at Seitetsu Futsukaichi Station.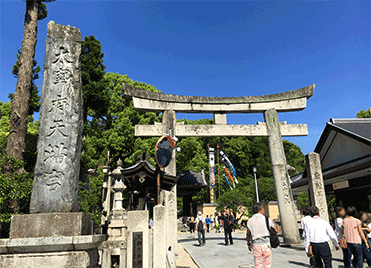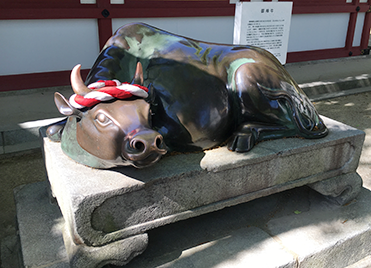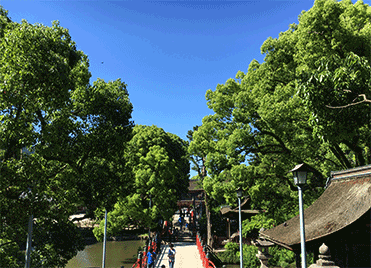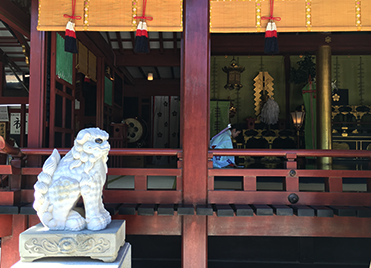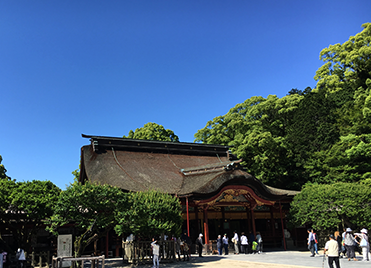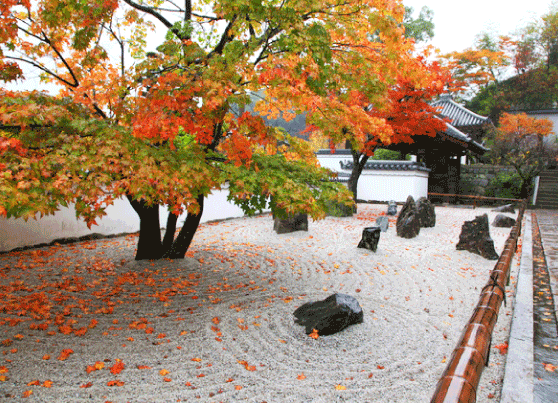 Access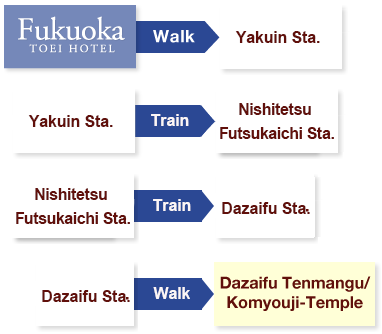 ---
Sightseeing spots in Kyushu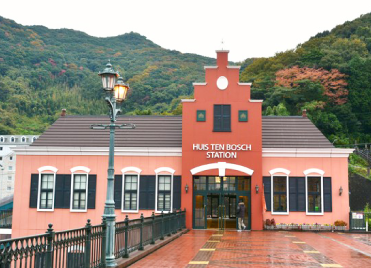 Huis Ten Bosch
Mt. Aso

Hot springs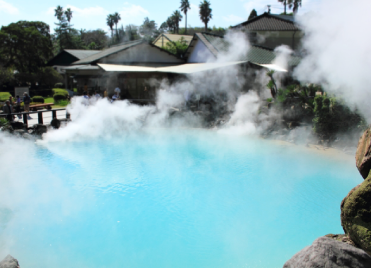 Beppu Onsen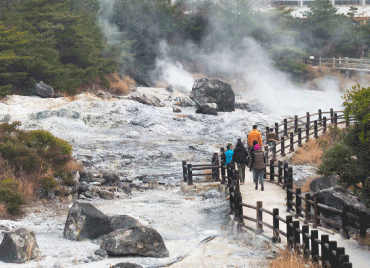 Unzen Onsen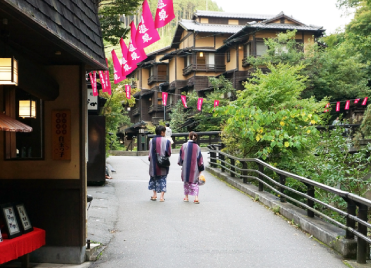 Kurokawa Onsen



Convenient unlimited ride tickets for sightseeing in Kyushu
SUNQ Pass
The SUNQ Pass is an unlimited ride ticket valid for almost all highway and local buses, as well as some ferries, in the Kyushu region and Shimonoseki, Yamaguchi Prefecture. Valid for about 2,400 bus routes, it is very convenient for getting around Kyushu.
website : http://www.sunqpass.jp/english/index.shtml

JR Kyushu Rail Pass
The JR Kyushu Rail Pass is an unlimited ride ticket that allows you to freely ride trains operated by JR Kyushu. It is valid for JR Kyushu Shinkansen, limited express trains, local trains, and express trains.
website : https://www.jrkyushu.co.jp/english/railpass/railpass.jsp